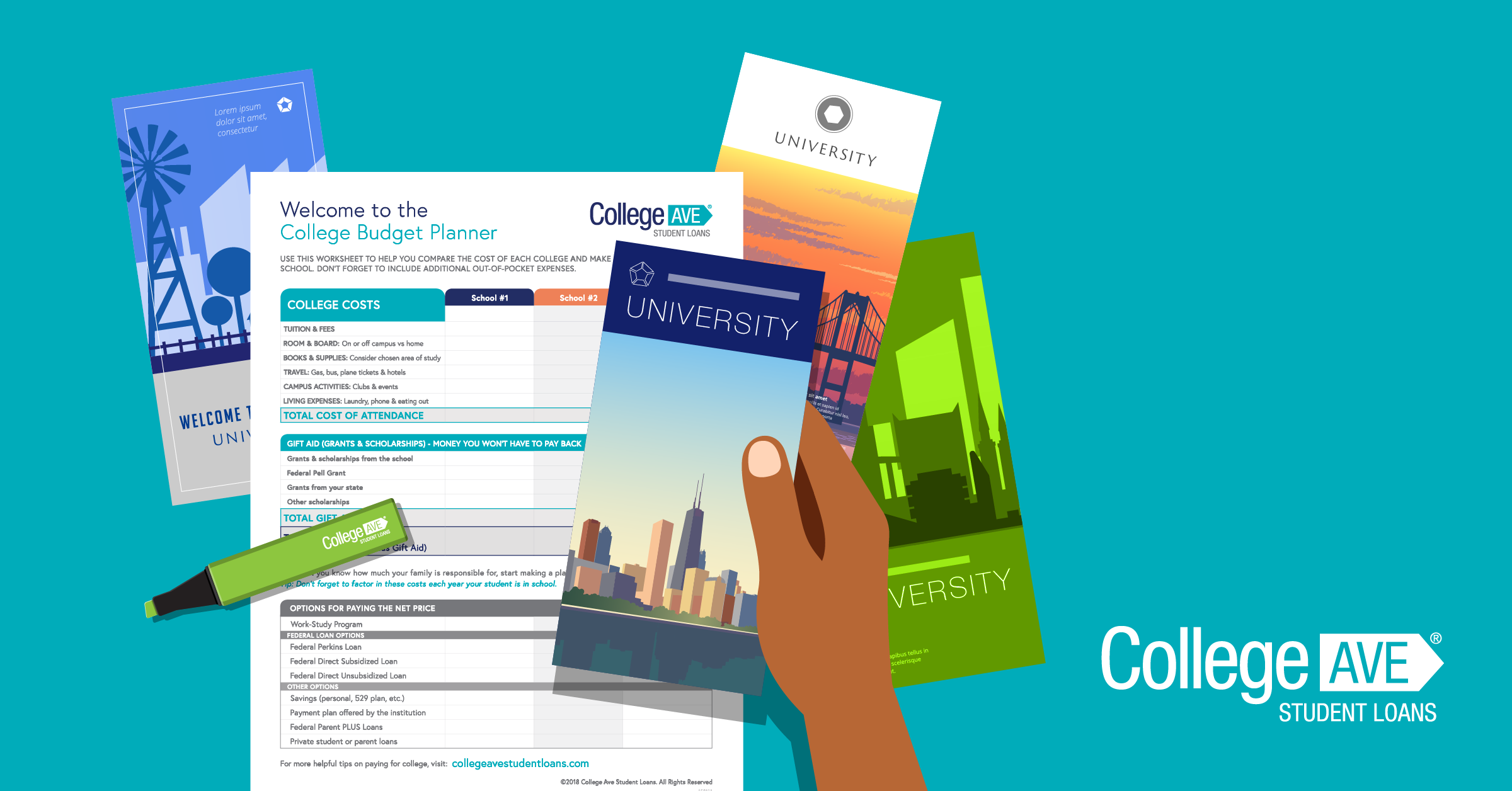 Every college-bound student should strive to create a list of schools with good financial, academic, and social fits. Here's a handy guide for how to build a college list.
When should you start a college list?
Ideally you should start building a college list during your junior year of high school. However, timing can vary depending on whether you want to apply for early decision, early action, rolling admission, or regular admission. Each of these options comes with different application deadlines.
How should you start building a college list?
When you start to build a college list, make sure you're using the right tools to do your research. Here are some suggestions:
The College Board – The College Board is a good general source of information about colleges and admissions.
Individual college websites – You should visit individual school websites for financial, academic, and social information. Be sure to check out their virtual tours as well. Pay attention to the published cost of attendance and information on financial aid. Check that the school has your major and area of study in addition to any clubs or extracurriculars you're interested in pursuing.
Fiske Guide to Colleges – This guide is updated and released every year and is available in print and online
College Insights – College Insights is a new interactive online search tool to help you find the right colleges, at the right price, with the right financial aid and scholarships in just minutes.
PayScale's Best Value Colleges – PayScale releases a ranking of colleges by return on investment. Families can compare post-graduation salaries across schools for a particular major.
College counselors – College counselors are there to help you! They have the experience to advise you throughout the search process.
Information You Should Look for While Building Your College List
1. Affordability
One big mistake families make is waiting until acceptance letters come in to figure out if you can afford the schools your student applied to. That can be a recipe for disappointment.
Imagine getting into your dream school, but not being able to go because of costs, then learning it's too late to apply to other schools. A better approach? Determine up front what your family can afford, how much you may need in loans, and if you qualify for need or merit-based financial aid.
Financial aid may include need-based aid from the college, federal and state grants, work study, and federal loans, as well as merit-based scholarships.
If you may need to borrow to cover the cost of college use the College Ave Student Loans calculator to get an idea of your monthly payment and total cost of borrowing.
2. Academics
Academic fit means a variety of things when building a college list., Academics can include courses, majors, the size of the school, and the size of the classes. It also means taking a good look at where the school is located, since location can impact how well students adjust to new surroundings and, in turn, fare academically. Is the school located in a city? A more rural environment? Are there study-abroad opportunities?
As it relates to high school qualifications, review each college's acceptance rates, average high school grades of students, and average standardized test scores. Students want to feel they are in the right place and will do well, and these are all good indicators.
If you're a family in need of merit aid to help pay for college, it's also important to find colleges where your student's test scores and GPA are in the top range (75th percentile). If a college awards merit scholarships they're more likely to offer them to applicants with admissions stats similar to students in the top range, and who they've admitted in the past.
Things to consider: What are the school's grading policies? Do they have study groups, tutoring centers, peer advisors, a career center, and flexibility for various learning styles and needs? Are there internships and research opportunities?
And last but not least, look up professors and their accomplishments, especially in the fields of study that are of interest.
3. Social Fit
Finding the right social fit at a college means something different for everyone. You'll want to consider the following:
What kinds of social opportunities does the school offer both on-campus and off-campus?
What transportation options exist for off-campus events?
What kinds of clubs exist? Is there something you're interested in?
What kinds of intramural and team sport opportunities exist? What types of sports are available?
How prevalent is Greek life? Is it something you'd want to join?
What Types of Schools Should Be On Your College List?
So you've checked into the financial, academic, and social fit — now what types of schools should be included on a college list?
You'll want to include both public and private schools for a good mix.
If you have a school that's considered a reach or dream school, go ahead and include it on your college list. The key is to not fill the list with them. A good balance of match schools (those that line up well with your background, goals, and finances) and safety schools (those you have a high likelihood of getting into), is best.
How many schools should be on a college list?
Most experts recommend having between six and ten colleges when building a college list.
Initially, you may have more, but be sure to whittle it down before applying. What's the best way to whittle down? You can use the school's tuition information on its website to determine the college's costs. You can also eliminate any schools that don't have the major or course of study you want to pursue.
Finalizing Your College List
Start with a review of your finances and build your college list from there. The ultimate goal is for you to have a list of schools you feel confident you'll be accepted to and you'll thrive at.